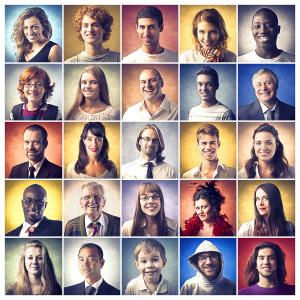 I have been working under Chris Holloway's instruction for the past three and a half years and have seen constant improvement throughout my time with him. He works hard to express techniques with triggers, words, images, and "Hollowayisms" that relate to the way my brain works. He has been able to develop my classical, musical theatre, and pop styles – and all with the same underlying technique. Due to his instruction, I have had great success in the audition room! We are always expanding my repertoire and he pushes me to the next level with each new piece. He is always developing his techniques, always finding the most healthy physiological way to produce beautiful sound, always finding ways for us all to improve together. Team Holloway!
I am a senior Performing Arts major at the University of Tampa graduating in May 2014. My experience in the Holloway studio has been incredible. I came in having studied voice for 6 years and couldn't find a teacher to nitpick my problems and correctly address and fix them. Holloway has gone above and beyond the call to help me to achieve what I have today. Come May, I feel more prepared and ready to face the reality of the business.
Christopher Holloway is a teacher unlike any other I have worked with. My dream has been to be a recording artist all my life, but other teachers left me completely strained and very close to damage. Chris has guided my vocal and artistic process with an excellence that allows me to fully remain inside who I am, but at my best. He brought me out of a broken, frustrated vocal place to technical stability. I again feel that awe for the art of music that drew me to it in the first place. I was signed by TMG as a singer/songwriter after an audition he prepared me for. You can't go wrong here, unless you look elsewhere!
Studying with Christopher Holloway was turning point in my singing life. He helped me discover a reliable breath and strength of voice, technique, body, and mind that gave me my first taste of performance confidence. I've since been accepted into an excellent graduate program and have landed multiple singing gigs and a cover role in an opera production. He knows how to get down to where you are and see the world of singing from your perspective so he can guide you to the next level. If you're not getting something, he adjusts his teaching style to meet your learning needs, a truly priceless trait to find in a teacher and all the while having a really fun time.
To say that Christopher Holloway was instrumental in the development of my voice would be a very drastic understatement. Christopher helped me both to find my voice and to gain the confidence I needed to excel as a singer and as a musician. After studying with him for four years, I was accepted into the classical voice department of the University of North Florida as a voice major, and I am a recipient of the prestigious Miyuki and Herbert Scheidel Classical Music Scholarship. I would not be where I am today had I not had the great fortune to be a member of his voice studio.
I came to Chris a little less than a year ago hoping to find my voice after a few years of frustration with a variety of voice teachers. Through hard work in the studio and then through applying the techniques he and I work on in the practice room, I hear and feel growth every day. It is so nice to have a teacher who works with each student on a clear common goal. This brings me to one of Chris's best qualities as a teacher: communication. He is always approachable and makes himself available to his students in a way that sets him apart from other teachers. After studying only a few months with him I was cast as the lead role in University of Tampa's Thoroughly Modern Millie. Since then, I was nominated to compete at the Kennedy Center American College Theatre Festival for the Irene Ryan Scholarship for musical theatre. I am so happy that I have had the opportunity to study with such a positive and knowledgeable performer and voice teacher. I am so excited about what the future will hold for me (my studies with him will not end after graduation), and working with Chris has helped me find what I had been searching for vocally for so long. I would recommend him to anyone.